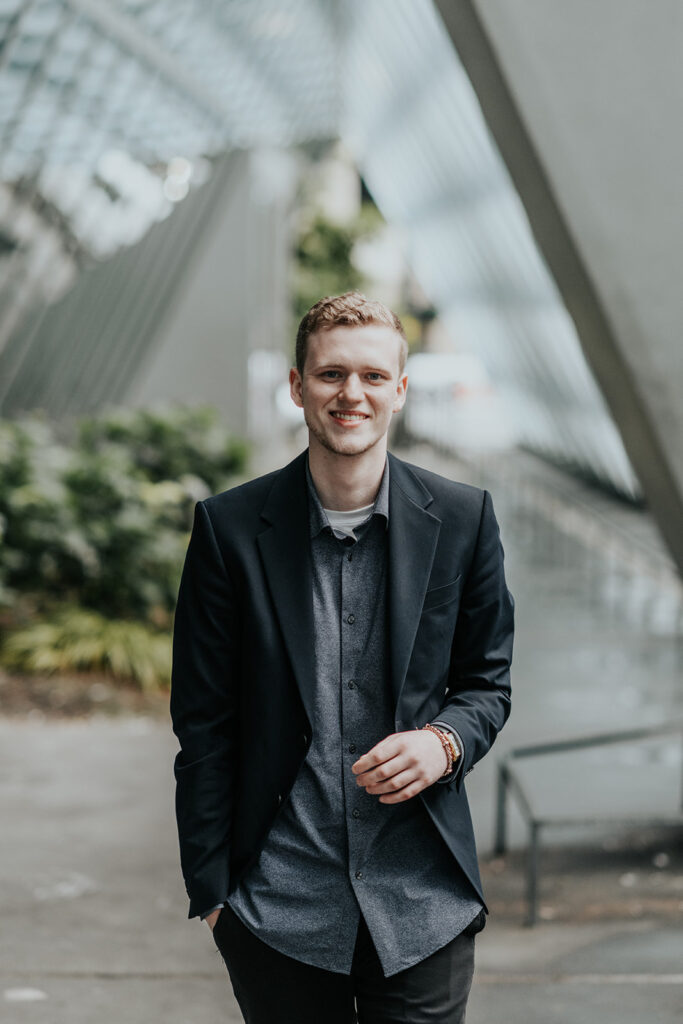 Hunter relishes any opportunity to interact with people and build lasting relationships. His superb people skills and engaging personality make for an enjoyable experience for his clients.
A formidable Buyer's Agent who champions others' interests every step of the way; Hunter is a natural fit for real estate. Nearly ten years of hospitality management and service experience taught Hunter that clients' needs and happiness always come first. Understanding customers' expectations, paying close attention to even the most cumbersome details, and being a master organizer are traits that have helped Hunter achieve smooth outcomes throughout his professional life.
A chance meeting with Jenna and Kamran was a pivotal moment in Hunter's career. Their conversation inspired him to shift from the hospitality industry to real estate. In his words, it was an opportunity that was impossible to pass up. Hunter's transition has proven well suited to his talents, and he takes great pride in helping our diverse client base realize their real estate goals.