Main Content
About Jenna Kamran
Voted #1 in Snoqualmie. Voted #1 realtor in Washington 2021 and 2023. Serving Greater Seattle, Scottsdale, and Los Angeles.
Our full-service approach to the industry is unique and tailored to each client's needs. We offer confidential concierge services and aim to educate and build lifelong relationships with our clients.
We are active in our community and love connecting with friends and business associates. Most of all, we enjoy learning about our clients, and how we can make their real estate dreams come true!
Testimonials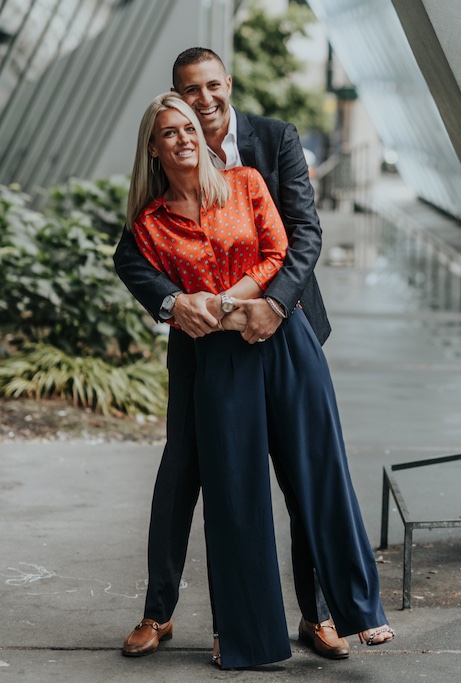 Testimonials
Kamran and his team are seriously the best! They take their time to listen to clients' needs and provide first-class top-notch service. Their response time is amazing and they give you updates and details to make you feel at ease. Communication is clear and organized. You really feel like they are working for your best interest. They know the industry inside and out and Kamran's negotiating skills are unmatched. If you're looking for an excellent team that will get the job done, look no further!
-BR, Purchased a home
This is our fourth time either buying or selling a home, and it was BY FAR the easiest. Working with Jenna and Kamran was a huge reason why. From house prep to listing to offer review to close, they were absolute pros from start to finish. No detail was too small and no question was too basic. They were patient and professional every step of the way, and they gave us full confidence that they were always working with our best interests in mind. If you're looking to buy or sell a home, I highly recommend you give Jenna and Kamran a call.
-KW, Sold a home
Kamran, Jenna, and their entire team did an outstanding job selling our home. They went above and beyond with their professionalism and attention to detail. Having walked us through the entire process from preparation, staging, and listing photos, our house moved quickly and significantly above our listed price. We can say with all sincerity if you're looking for the best outcome, work with the best!
-SJ, Sold a home
Kamran and his team are top-tier professionals with a highly refined customer service process, not just in the field of real estate but among professionals in ANY field. We felt supported, cared for, and educated by every member of his team. I was so impressed by how enthusiastic everyone was. It's such a wonderful experience to work with people who love their job and really care about taking care of their customers. This is not a simple transactional relationship. Kamran's team builds relationships to last. As stressful as real estate can be, I can't wait to buy another house so I get to work with him again!
-PS, Purchased a home
Jenna Kamran Properties is one of pure excellence! From buying to selling, they have you completely covered with such wisdom, understanding, and expertise. We have sold and purchased with them and look forward to many more in the future. We are so thankful for the amazing team at Jenna Kamran Properties!
-RS, Sold a home