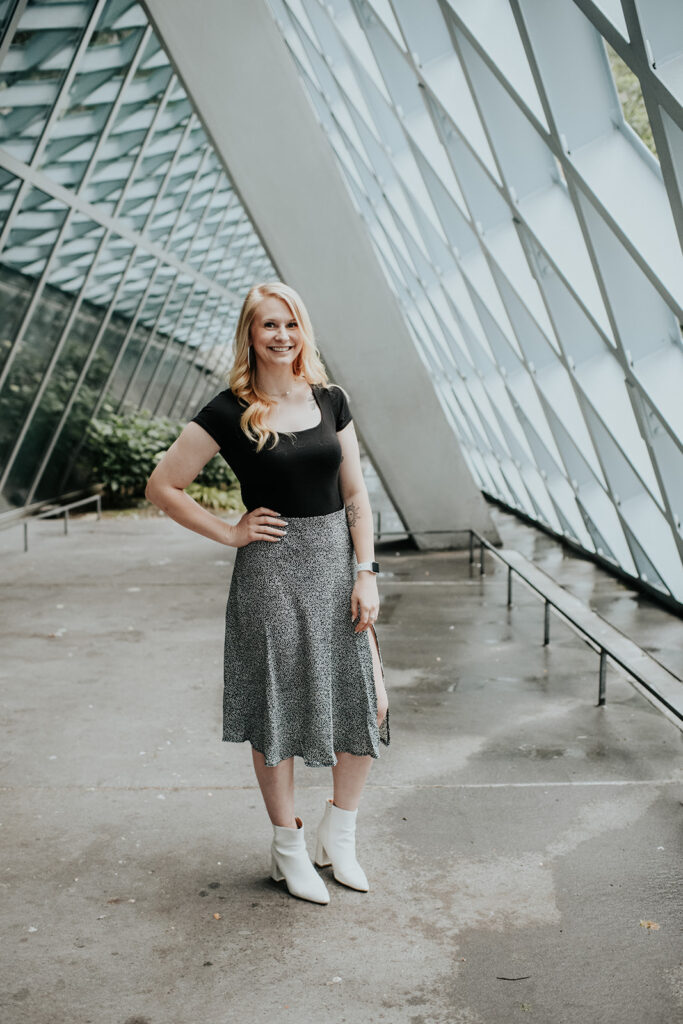 Alexandria made an immediate impact when she joined the team in early 2021. She was perfectly cast as a Transaction Coordinator and Listing Specialist and has proven to be an invaluable asset to the team.
Taking Jenna Kamran Properties' core values to heart, Alexandria makes sure every client's experience is of the highest quality. She takes great care in helping to prepare listings for market and efficiently manages the contract to close process for our buyers and sellers.
Alexandria's commendable focus and dependability are complemented by her admirable sense of responsibility and high standards for herself. Her background as a Psychology graduate from Concordia University in Portland, Oregon has given her a unique ability to connect with clients and understand how best to support them during their real estate journey. A competitive softball player, Alexandria has a natural will to win and approaches her role with unwavering excellence.