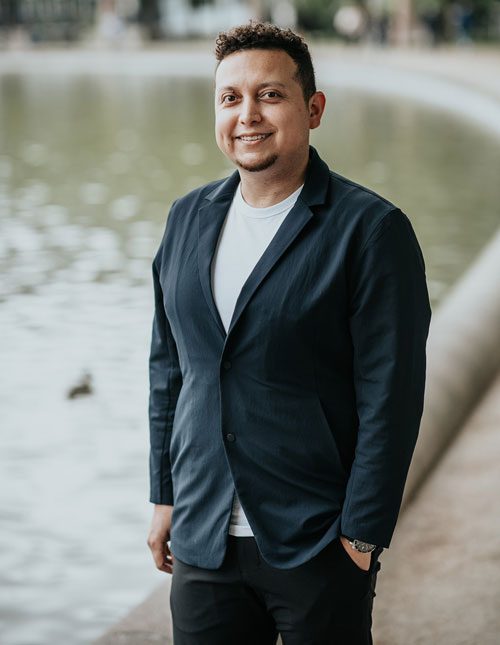 Having spent his career as a trainer helping students reach their goals, Francisco now channels his passion for service into helping buyers find the perfect home. A Senior Buyer's Agent at Jenna Kamran Properties, Francisco embodies the team's commitment to providing concierge-level service.
Francisco is a knowledgeable, trusted partner who provides a seamless experience and has served a variety of clients, including first-time home buyers, retirees, investors, and luxury buyers. A true professional and student of the business, Francisco offers thoughtful guidance and valuable market insights to his clients by listening and through resourceful research. Real estate transactions have a lot of moving parts, but with Francisco's diligent approach and attention to detail nothing falls through the cracks and the client experience is truly enjoyable.
Helping clients find the home that is right for them is what matters most to Francisco, and he takes the time needed to move through each step of the process with his clients. His warm and friendly personality are welcoming, and his calm demeanor means clients never feel rushed. Few milestones in life are as important as buying a house and with Francisco by their side, clients feel at ease and supported along the way.